Influential individuals with a great passion for strengthening South Carolina families comprise our esteemed volunteer board of directors.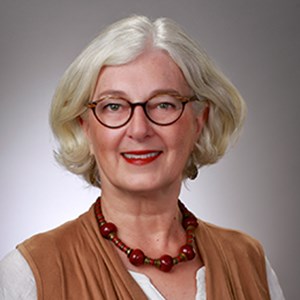 Arlene Andrews
Dr. Andrews is a community psychologist and professor of social work at the University of South Carolina. She was a founder and former director of USC's Institute for Families in Society, founding executive director of Sistercare and founding executive director of Prevent Child Abuse-South Carolina. She is the author of several books and co-editor of The UN Convention on the Rights of the Child: Implementing the Right to an Adequate Standard of Living. She served for eight years on the S.C. Joint Legislative Committee on Children and Families and is an active volunteer in faith-based youth development work.
Mrs. Bailey is the Strategic Communications Manager and Justice and U.S. Health Market Sector Lead for HDR. She previously worked as communications director for the S.C. Council on Competitiveness and in the aviation industry as a public information specialist for the airport of Austin, Texas; as a marketing consultant for Oregon-based Sixel Consulting Group; and as public relations and government affairs manager for Columbia Metropolitan Airport. Kaela has been recognized as one of Airport Business Magazine's "40 Under 40," The State's "20 Under 40" and the S.C. Black Pages' "40 Under 40." She is the author of a children's book, Zoey's First Plane Ride.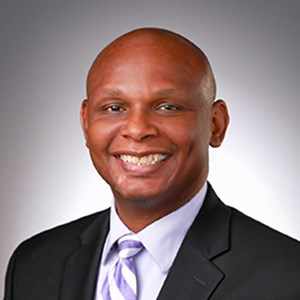 Warren Bolton
Mr. Bolton is pastor of Mt. Zion Baptist Church in Camden, a public outreach strategist at the S.C. Department of Health and Environmental Control and vice president of Bolton Counseling & Consulting, LLC. He spent 32 years as a journalist, starting as a reporter in 1986 with the Columbia Record before moving to The State in 1988. In May 1997, he joined The State's editorial board, becoming its first African-American member and in January 2000, he was promoted to associate editor, another first for an African-American. In 2011, Bolton published his first book, God Is Grace: Lessons to a Father from a Son.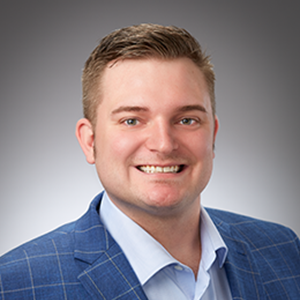 Gettys is a former college fishing national champion from the University of South Carolina, a two-time College Fishing All-American and FLW Cup Qualifier. his work has been featured in numerous outdoors publications. 
Since that time, he has worked with McAlister Communications serving as the Communications Coordinator for the Bass Anglers Sportsman's Society (B.A.S.S.). and serves as communications and policy advisor for Senate President Peeler.
Gettys received his B.A. in Mass Communications with a focus in Advertising and Visual Communications from the University of South Carolina in 2016. He currently serves on the Youth Corps SC board, a nonprofit in Columbia focused on leadership development and with the Capital City Lake Murray Country Regional Tourism Board.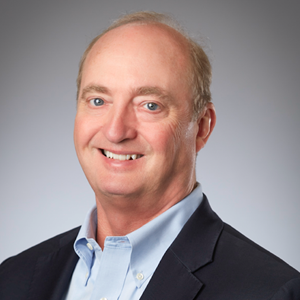 Robert Brunson
Robert is a partner at Nelson Mullins Riley & Scarborough, LLP in Charleston, S.C. For more than thirty years with the firm, Robert has represented corporate, institutional, and individual clients in a wide range of litigation matters. A former Editor in Chief of the South Carolina Law Review and clerk to a United States District Court Judge, he has taught Trial Advocacy at two different law schools in South Carolina, founded the firm's Legal Project Management Task Force, is co-chair of the Consumer and Mechanical Products Liability and Class Action Practice Group as well as the Private Wealth Services Group.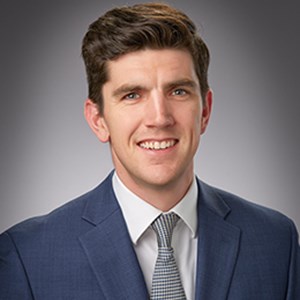 Mr. Clayton is Head of Partner Management at Pacific Life, where he is launching a frictionless workforce benefits division. He was previously Assistant Vice President at Legal & General America where he led customer and administration services. In 2018, he was named one of "Columbia's Best & Brightest Under 35" by Columbia Business Monthly. He is a graduate of The University of Tennessee with a Master's in Organizational Psychology, and previously obtained his undergraduate degree in Philosophy from The College of Charleston.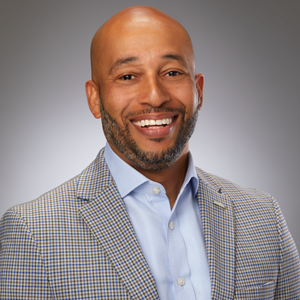 Sheldon Cooke
Governance Committee Vice Chair
Mr. Cooke has 20 years of managerial experience in account management, market research, and production environments. He's a graduate of Benedict College with a Bachelor of Science degree in Management, a Master of Arts degree from Webster University in Management, and Executive Leadership from Stanford University School of Business. He currently serves as the Director of Account Management for Colonial Life as well as a college business instructor at Midlands Technical College for the last 18 years. One of the highlights of his teaching career was being named the 2017 Midlands Technical College Faculty of the Year award. Before his eventful managerial and teaching career started, he served in the U. S. Marine Corps with the 2nd Marine Division, 2nd Combat Engineer, where his primary responsibility was receiving and transmitting Intelligence Battalion. Mr. Cooke is a native of Columbia SC. He has been married for 21 years and has raised 4 boys and a girl. His philosophy on fatherhood is based on God, Self, Family and Education. He says, "If you keep those in order as a father you can take care of others, once you take care of yourself." He loves to spend time with his family, and bonds with them over football.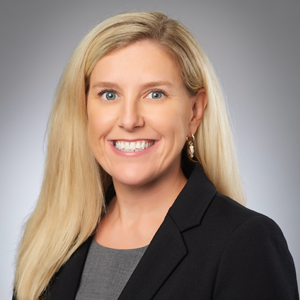 Lori Hair
Lori is the Vice President of Corporate Controller and Assistant Treasurer for BlueCross and BlueShield of South Carolina. Lori is responsible for overseeing the corporate finance, treasury, and tax functions for BlueCross and its subsidiary companies and has served BlueCross for fourteen years. Prior to joining BlueCross, Lori held positions with RBMG Mortgage Bank and Deloitte, LLP. Lori earned a Master of Accountancy and Bachelor of Science in Business Administration, Cum Laude, from the University of South Carolina.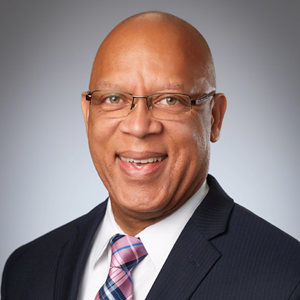 Ronald Harvey
Governance Committee Chair
Mr. Harvey is the Co-Founder and Vice President of Global Core Strategies and Consulting (GCSC), LLC. Ron has excelled at influencing organizations strategically, operationally, and tactically and his experience spans academic institutions, training organizations, and communities. Ron also serves on the Executive Committee for the Columbia Chamber and is a board member of several organizations across the Midlands including Midlands Technical College Verteran Board of Advisors and Communities in Schools.
Frank Martin
Mr. Martin is head coach for the University of South Carolina men's basketball team. Before coming to Columbia in 2012, he was head coach at Kansas State University and a high school math teacher and coach prior to beginning his college coaching career. He has served USA basketball as assistant coach for the Men's U18 National Team training camp and U.S. Men's World University Games team, and head coach of the team representing the U.S. at the Tallinn Cup in Estonia. Active in the community and a sought-after speaker, he's delivered messages at several Fathers and Families events.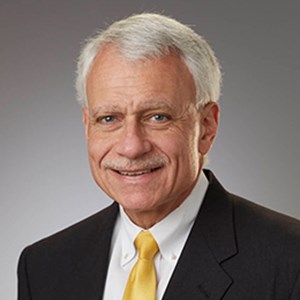 Rick Mendoza
Mr. Mendoza is an attorney with Nexsen Pruet, where he specializes in creditors' rights and bankruptcy law. He is a certified bankruptcy and debtor-creditor law specialist in the state of South Carolina, has received the William E.S. Robinson Public Service Award of the S.C. Bankruptcy Law Association and was selected for The Best Lawyers in America for bankruptcy and creditor-debtor rights law. He is also an adjunct professor at the University of South Carolina School of Law.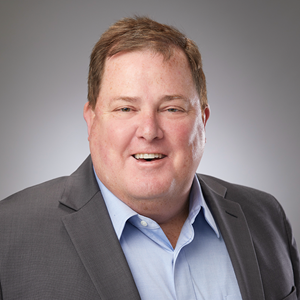 Mr. Ratterree is a senior banking executive with more than 30 years of experience. He earned a degree from the Graduate School of Banking at Louisiana State University as well as a BS Degree in Finance and Marketing from the University of South Carolina. In 2021 he relocated to his hometown of Columbia and joined United Bank as senior vice president. The father to two young men, Jay emphasizes being involved and open communication with his children. He believes that "investing in people equals infinite returns" and feels the philosophy helped his sons be successful in their lives and careers. An avid sports fan, Jay coached many of his son's teams and served as the PA announcer for Furman baseball and women's basketball."
Andy Shain
Mr. Shain is the Special Assistant to the President at the University of South Carolina. Prior to his work at USC, Mr. Shain was the Columbia Bureau Chief for The Post and Courier. He has worked as a reporter and editor at newspapers in Myrtle Beach, Charlotte, and Columbia covering a range of beats including the military, sports, consumer news, and politics. Mr. Shain started a weekend backpack food program at his daughter's school and he volunteers at the Washington Street United Methodist Church soup kitchen.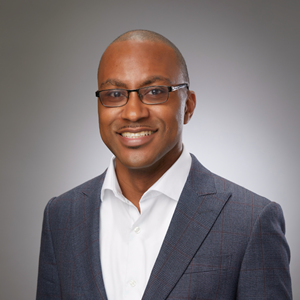 Dezmond Sumter
Finance Committee Vice Chair
Dr. Sumter is double board certified in Family Medicine and Sleep Medicine. He graduated from the Medical University of South Carolina with a medical degree in 2012, completed a Family Medicine residency at USC-Palmetto Health Richland in 2015, and completed a fellowship in Sleep Medicine at the University of Michigan in 2016. Dr. Sumter is a single father who resides in Columbia, SC. He enjoys exploring nature and parks with his daughter. Dr. Sumter enjoys guiding his daughter through exploring her environment, self-discovery, and learning by doing. His parenting philosophy is that "parenting is similar to gardening; we must always nurture and occasionally prune." He also loves to cook, particularly seafood. He often hosts dinner parties at his home for his extended family.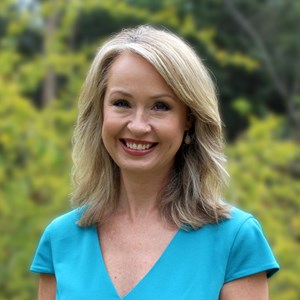 Donna Waites is the president of the Sisters of Charity Foundation of South Carolina, a ministry of the Sisters of Charity Health System, whose mission is to reduce poverty in South Carolina through action, advocacy, and leadership. Donna began working in the nonprofit sector with the Sisters of Charity of St. Augustine in 2000 as the first fund development staff person for Healthy Learners. Later, she helped build the Providence Hospitals Development Foundation and served as their Director of Philanthropy. She joined Sisters of Charity Foundation of South Carolina in early 2015. Donna received her Bachelor of Arts degree in Journalism from the University of South Carolina and her master's degree in Organizational Change Leadership from Columbia College. Donna earned her Certificate in Finance Essentials through Duke University, is a current Grantmakers for Effective Organizations Change Leadership in Philanthropy Fellow, a member of the Blue Ridge Institute for nonprofit leaders, and serves as an elected elder of Downtown Church in Columbia, SC.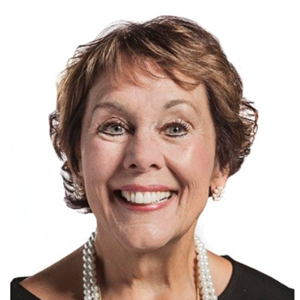 Jan Murphy
Janice Murphy is the president & CEO of the Sisters of Charity Health System. Her career includes more than 40 years of healthcare leadership. She has served as the president of St. Vincent Charity Medical Center, the Sisters of Charity Health System senior vice president of mission and ministry, and chief operating officer of regional hospitals and family health centers for the Cleveland Clinic, among other roles.
She is a fellow in the American College of Healthcare Executives. She holds a master's degree in nursing and administration from the University of Akron, a bachelor's degree in nursing from Bowling Green State University, a registered nursing degree from the Fairview Hospital School of Nursing, and an LPN from Marymount School of Practical Nursing. Throughout her career, she has been recognized by many for excellence in leadership development, facility management, clinical quality, and compassion.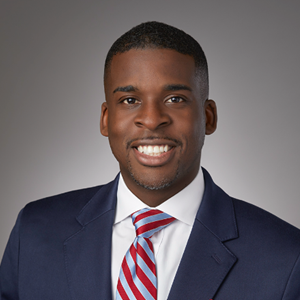 Fraendy Clervaud
Clervaud is a husband, father, and community stakeholder. He has over 16 years of experience as a journalist and has been an anchor with WACH Fox News since 2010. He has a graduate degree in Christian Apologetics from Liberty University and a Bachelor of Arts in Telecommunication from the University of Florida. As a community member, Fraendy is a published author and licensed minister. He has written a children's book, Stuttering Stephen, and a thesis entitled" Debunking the Curse of Ham and its Generational Impact on the Black Race."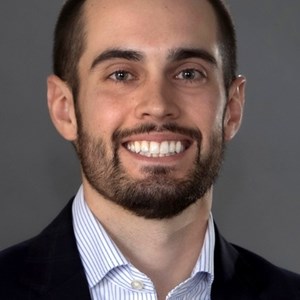 Nathan Price
Nathan Price is a financial advisor with over seven years of experience in his field. Mr. Price earned a Bachelor of Science in Financial Economics from Anderson University and is a board-certified financial planner. He values the family unit and creating opportunities for youth, as shown by his tenure as a board member for the Youth Corps from 2019-2022, which is a program that provides leadership training for highschoolers in the Midlands of South Carolina. Mr. Price currently works as a financial advisor at Northwestern Mutual in Columbia, SC where he provides full service financial planning and asset management and develops financial plans for clients.
Chrissy Dingeldine 2004-2015
Chris Myers: 2006 - 2014
Harold Green: 2010 - 2016
Bill Bradshaw: 2012 - 2016
Omar Shalabi: 2012 - 2014
Judge Bill Byars: 2011 - 2013
Sister Nancy Hendershot, CSA: 2002 - 2011
Clarence Red Hermann: 2005 - 2011
Dr. Karry Guillory: 2003 - 2010
Dr. Andrew Billingsley: 2008 - 2010
Nick LeGrand: 2008 - 2010
Roy Tucker: 2008 - 2010
Walt Tobin: 2017 - 2022
John Boudreaux: 2006 - 2007
Rick Wade: 2002 - 2006
John Durst: 2013 - 2018
Tom Keith: 2002 - 2022
Davy Hite: 2017 - 2022
Sue Krey: - 2022
Jon Ozmint: 2013 - 2022