March 17, 2022
The Importance of the Responsible Father Registry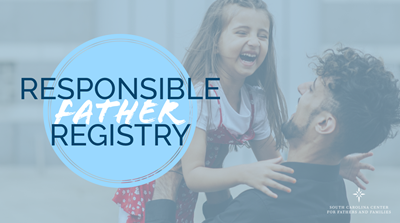 To be a great dad, you have to be there. But how can you be there if you are not aware? If you find out that you have a child and your name is not on the birth certificate, the Responsible Father Registry is here to help in claiming your rights to be notified if your child is being adopted.
The Responsible Father Registry is an online database operated by the Department of Social Services where you can identify that you MAY have fathered a child. Signing up on the Responsible Father Registry protects your right to be notified of the legal actions to terminate your parental rights and adoption. If you do not sign up, you will not be given notice of "any proceeding pertaining to the termination of parental rights and to the child's adoption." In fact, not signing up means that you have waived the right to be notified.
Learn more about the Responsible Father Registry HERE.