August 19, 2021
Reel Connection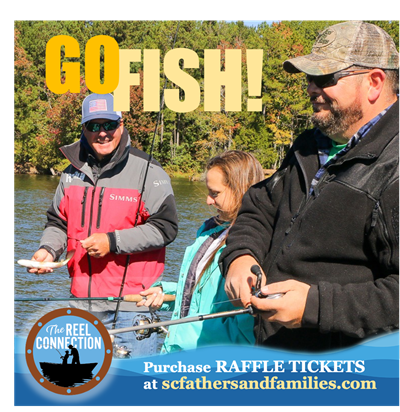 Reel Connection is here again! The 4th Annual Reel Connection campaign, hosted by Bassmaster Champion Davy Hite, raises awareness about the importance of fathers spending quality time with their children. The campaign runs from August 15th through August 30th.
Purchase a chance to win the day-long fishing trip for one father and child. Enter for yourself, enter for a special father and child in your life, or enter to sponsor a father in one of our fatherhood programs. Do it today! There are only 250 available for this fishing experience of a lifetime!
Feeling lucky? You can also purchase a chance to win one of two Reel Connection Prize Packages. Each package includes:
• One Zebco 5000 Rod and Reel (Retail Value $375)
• Bait and Lure Pack – An assortment of Davy's favorites (Retail Value $100)
• American Flag Hat, signed by Davy Hite (Retail Value Priceless)
Simply click HERE to purchase your raffle tickets today!