December 17, 2021
Thank You For Giving!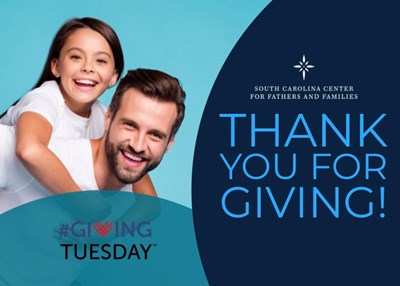 This year, we participated in Giving Tuesday for the first time and you helped make it extra special!
Thank you for giving over $5,000.00! Every dollar helps in our efforts to advocate for fathers across South Carolina and supports our network of fatherhood organizations. Now, we help create communities that are safe, healthy, and economically stable. With generous donors like you, our fatherhood organizations can assist fathers daily to get the resources they need to rebuild a positive family and community.