December 17, 2021
Presence BEATS Presents!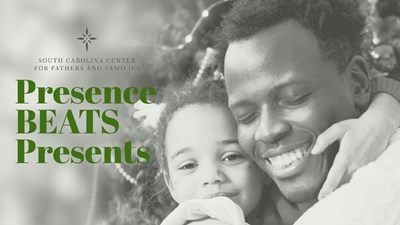 Families all across the world are preparing to gather together and celebrate the joy of giving. This holiday season, we are focused on unwrapping the gift of being "PRESENT" as we continue our two decades of work to stop father absence.
Children with present fathers behave, cooperate, and cope better. Time, affection, and leading by example strengthens self-esteem and produces more positive outcomes now and for generations to come. As you think of the perfect gift to live for your loved ones, consider making a difference by supporting the presence of fathers.
Help us empower Dads across our state to be there for their families and our communities this holiday season.
Give Today & Happy Holidays!
Check out our holiday video HERE.