November 19, 2021
November 30th: Save The Date For Giving Tuesday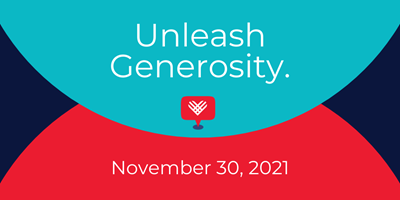 GivingTuesday is a global movement that is really about unleashing the power of community-based generosity. As the state's only 501(c)3 focused on fathers and the critical role they have, not just in their own families but in all of our communities, we hope to raise at least $10,000 on or before November 30th. Engaged fathers are the key to solving many of today's societal ills. When fathers are involved, families and communities are safer, economically stronger, and more vibrant.

Whether it's making a child smile; helping a neighboring family or a stranger out; showing up for your own father, grandfather, husband, or brother; or giving to a single father; every act of generosity counts, and everyone has something to give. We would be honored to receive some of your time, a donation, or the power of your voice in your local community to support fathers and their families.

Join the movement today! Gifts are gratefully accepted now through Tuesday, November 30th, and can be made securely at scfathersandfamilies.com or by texting SCCFF to 26989. Thank you for your support.