August 31, 2020
Midlands Fatherhood Coalition Featured in Columbia Metropolitan Magazine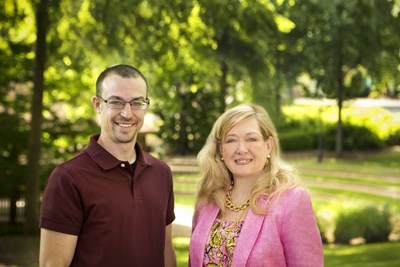 It is always great to see one of our local fatherhood organizations get recognized for their work to fulfill our mission, especially by the media. Midlands Fatherhood Coalition is featured in this month's edition of Columbia Metropolitan Magazine in an article authored by Deena C. Bouknight entitled "A Hope and a Future."
The story gives good insight to the many layers of life that fatherhood programs can touch in helping dads, children, families and communities grow stronger. The article begins with the journey of Devin Bartos, a young father how managed to escape a destructive lifestyle and become the responsible, nurturing dad he had always want to be to his son.
The feature also gives an overview of how the program works, especially in bettering outcomes for children. A quote from Regional Development Director Eleanor Boyd helps paint that picture.
"While we are focused on fathers, the ultimate beneficiary is the children," Boyd says. "Children without supportive fathers are more likely to drop out of school, get into legal trouble, become teen parents, and live in poverty. It's our responsibility to equip fathers so that they are involved, improved, and empowered so their families will thrive."
The importance of community partners, donors and support of all kinds is also a part of the story. Read the full article in Columbia Metropolitan.
Photo by Robert Clark