July 12, 2023
Man 2 Man Ministry Receives Proclamation from Hartsville Mayor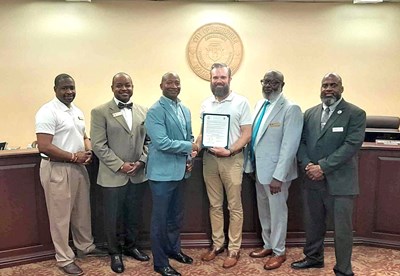 Man 2 Man, a fatherhood organization serving Chesterfield, Darlington, Dillon, Florence, Marion, Marlboro counties, recently received a proclamation from the Hartsville City Council and Mayor Casey Hancock, declaring July as the Responsible Fatherhood month. 
Founded in 1998, Man 2 Man is one of six statewide fatherhood organizations that work with the South Carolina Center for Fathers and Families to provide resources and training to help fathers become great dads.
For more information about the work of Man 2 Man, please visit their website at www.man2manfathers.com.