June 15, 2021
Men's Health Teleconference Will Focus on Mental Health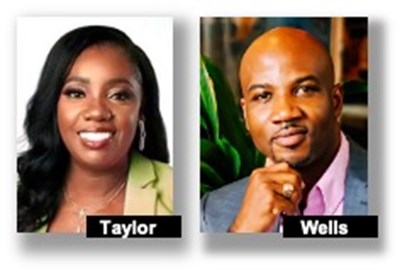 The second installment of our men's health teleconference series HealthWise: Men's Health During Covid Times will be held Monday, June 21st from 6:30 p.m. to 8 p.m. The discussion will focus on issues surrounding mental health and practical measures that men can take to maintain mental well-being for themselves and their children.
The health crisis brought on by COVID-19 locked down our global communities, isolated millions of people from loved ones, and left everyone living in a state of constant uncertainty. The repercussions of the pandemic continue to affect many aspects of our lives, including our mental health.
The session will be led by Richland School District Two Behavior Specialist Dinah Taylor, who is also a Licensed Marriage and Family Therapist. She will be joined by Dr. Terrance Wells, Ph.D. Psychologist and Licensed Professional Counselor.
Taylor, a graduate of SC State University, has spent the last fifteen years working with district leaders, principals, teachers, and students in developing behavioral systems that are effective and sustainable which translates to keeping students in school and equipping educators with the right tools they need. In addition to her work with the school district, she runs a private practice, Village Hills Counseling, located in Irmo, SC. She is also a certified Restorative Practices Trainer, a certified Circle Keeper through the National Education Association, and a Master ACES Trainer (Adverse Childhood Experiences) through the Children's Trust of South Carolina. 
Wells is an interactive, solution-focused therapist. His therapeutic approach is multifaceted as he integrates complementary methodologies and techniques to offer a unique approach that is tailored to each person. His specialties include Individual Counseling, Psychological Testing, Couples Counseling, Group Therapy, and Family Systems Therapy. He focuses on the complete human experience and emphasizes a balance of the mental, physical, and social aspects of life. Wells received is M.Ed. in Counseling Psychology from Troy University and his Ph.D. in General Psychology from Capella University.
The teleconference is FREE and will be presented via ZOOM. To access it use the information below:
Join Zoom Meeting
https://us02web.zoom.us/j/84223987909?pwd=OXZ4cmM5TGd3Q1Z2K3kyWFJPVWRudz09

Meeting ID: 842 2398 7909
Passcode: 183513