March 17, 2022
Happy Reading Month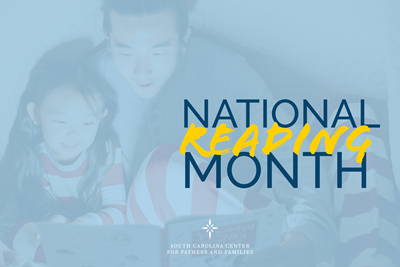 Positive father-child engagement is critical for forming a healthy lifelong bond, as well as to children's happiness and success throughout adulthood. That's why on Read Across America Day, the Center officially opened our first Little Free Library at Pinehurst Park in Columbia, SC.  We are planning to install a second SCCFF Little Free Library at Martin Luther King Jr. Park to be dedicated and officially open to the public on April 8.
 
"Children with engaged fathers are twice as likely to succeed in school than children whose fathers are absent," said SCCFF President Pat Littlejohn. "Reading is not only foundational for educational success, but also a great way for fathers to spend time with their children."
 
Community members are welcome to donate books so we can continuously replenish the libraries.  Books may be dropped off during business hours at our office at 2711 Middleburg Drive, Suite 111. Financial donations to help ensure no child grows up without a present father may be made HERE!