April 12, 2020
Fathers Matter - Staying Connected to Those We Serve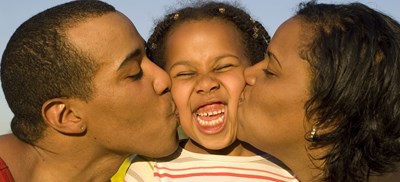 Being a parent isn't easy. With the onset of the COVID-19 pandemic, for many parents – and that includes fathers - this job has gotten harder. Fathers are faced, once again, with higher threats of unemployment and the frustration of not being able to provide for their families. Fathers with few resources, such as technology in their homes, transportation and access to services, find themselves facing even more barriers. Fathers who had difficulty seeing their children before this public health crisis are now further apart because of social distancing and isolation. These are tough times for fathers and their children.
Despite these trying times, the South Carolina Center for Fathers and Families and our six fatherhood organizations across the state haven't stopped our programs and services. We are using technology, creative solutions and old-fashion one-on-one outreach to keep fathers connected to their families, the support and guidance of our staff and to other fathers in our programs. Here are some of the ways we continue to serve and stay connected.
Prior to stay-at-home orders being necessary, peer group sessions continued while practicing social distancing but as health guidelines tightened, we transitioned to virtual group sessions. Technology provided a relatively easy transition to keep group discussions engaging and productive. Because we have companion PowerPoints and workbooks for our curriculum, fathers find it easier to follow along. Discussions have remained lively and engaging. We are thrilled that participation has remained steady and even increased in some cases.
Intervention Specialists have maintained contact with enrolled fathers through phone calls, emails and social media continuing to work with them on old and new goals while providing emotional support during these stressful times.
Because family courts and many of our referring agencies have been forced to suspend services, we are receiving fewer referrals and we are limited in our traditional community outreach and recruitment. However, we have ramped up our social media presence and virtual outreach and we are still enrolling fathers in the program.
Program participants receive encouragement and education through online videos, e-news, text messaging and social media to keep them informed and focused on their goals.
To emphasize the content of our Parenting and Co-Parenting curriculum, the Center coordinated a statewide effort to assemble and distribute more than 280 father/child activity bags to enrolled fathers who have access to their children. The bags were packed with a variety of items including card games, jump ropes, sidewalk chalk, bubble wands and seed pods to plant a mini garden. Parenting tips along with a note of support was included for fathers who picked up the bags through curbside distribution by staff of local fatherhood organizations.
Our statewide job coaches are working one-on-one with fathers who have lost employment to get them re-employed as quickly as possible with companies like Amazon that are currently hiring. We are also positioning fathers to obtain online job skills training that will help prepare them for new employment in our post COVID-19 environment.
These are uncertain times for all of us. Working together, we can support our communities, our families and each other. That is our hope and our mission. Join us in our work. We look forward to gathering as a family again.