November 19, 2021
Father Focus Story Nicholas Arnold, A Father's Place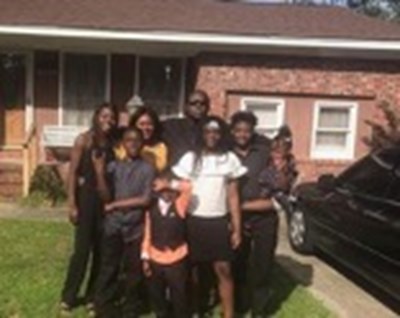 Nicholas Arnold was a young man struggling before a family friend told him about A Father's Place. He was curious to see what they had to offer. The Myrtle Beach dad was unemployed, had no transportation, and was having difficulty making his child support payments.
According to Nicholas, he was at his lowest and needed help to get him back on his feet. He has seven children, six of which are biological, ranging from the ages of 6-19 years old. Though he enjoyed a positive relationship with the children, Nicholas' relationship with their mother was not going as well. Part of the problem, Nicholas said, was that he couldn't seem to communicate with her anymore.
A Father's Place helped Nicholas overcome his obstacles one by one. During his enrollment in the program, Nicholas got his driver's license back, purchased a car, found gainful employment, and sharpened his skills in communication, one of the things he wanted most.
Today, Nicholas says his relationship with his children and their mother is stronger than ever. He realizes the key to communication is how one delivers a message. The peer sessions, programs, and resources have helped him become a better father and a better man.