May 19, 2022
Father Focus Story: Marques Sumner, Midlands Fatherhood Coalition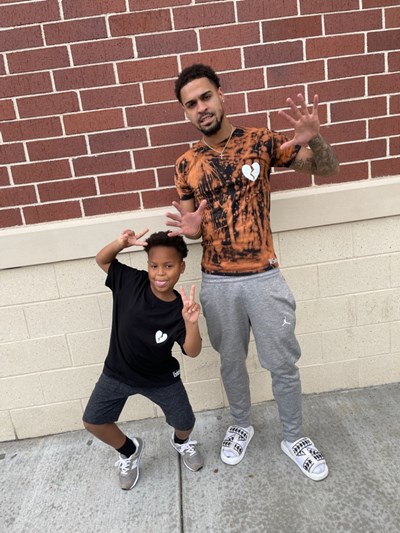 Marques joined Midlands Fatherhood Coalition in his early twenties when he was seeking help obtaining court-ordered visitation for his five-year-old son and newborn daughter. He did not have a positive relationship with either of the children's mothers at that time, and it made it difficult to communicate with them and get the time that he wanted as a father with his children.
Marques had a plan to better himself so he could be a provider for his children and be a positive influence in their lives. The Intervention Specialist at Midlands Fatherhood Coalition assisted Marques with completing the necessary documentation to petition the court for a visitation hearing. With the help of his contacts at the organization, he was able to stay focused on his goal to spend time with his children and knew how important it was to be an active participant in their care.
It was during the weekly visits that Marques noticed that he was starting to change – specifically, he was able to understand why it is important to have respectful, productive conversations with the mothers of his children. Marques decided to put aside any of his personal feelings in exchange for putting the best interest of his children first, and the result was a ripple effect of change in his ability to co-parent. Other areas of his life began to fall into place as well. He was able to obtain a better job and even follow his passion of playing basketball at a semi-professional level.
Marques took his peer group sessions very seriously, not missing a class and becoming a strong influence on other participants, sometimes even closing out group sessions with a prayer.  With much work and great support, Marques achieved the goal of court ordered visitation with both children and has now developed a great relationship with both children's mothers.