October 21, 2021
Father Focus Russell Knight/Father to Father, Inc.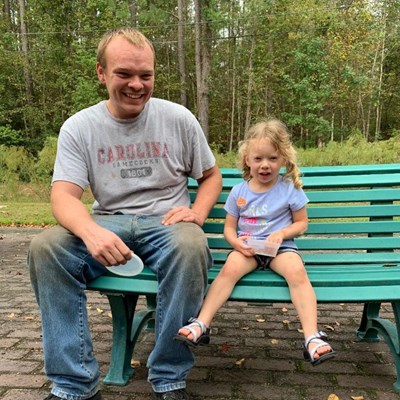 Russell Knight came to the fatherhood program at Father to Father, Inc. in North Charleston feeling frustrated. He felt he was doing everything within his power to overcome his past.

He was ready to make changes in his life but still felt he didn't have anyone to guide him on his journey. When he found Father to Father, he promised that his past was not a reflection of who he was or wanted to be and, if, given the opportunity, he would prove it. And that he did!

At Father to Father, Russell found the encouragement and resources he had been searching for. He began attending weekly group sessions at both the North Charleston and Moncks Corner locations. He assisted staff wherever he could to show his loyalty and gratitude to them for all he was learning.

Through the fatherhood program, Russell has improved his mindset, communication skills, and parenting skills. He has gained a new perspective on his world and does everything he can to share with others the motivation and kindness he has found in the fatherhood program with others.

Father to Father staff has seen Russell's consistent and unwavering commitment to being the best father he can be.

"I feel confident that Mr. Knight will continue to be the type of father that will not only make his children proud but also make Father to Father proud to call him one of our alumni," says Sean Wilson, Russell's Intervention Specialist.

Russel maintains 100% of the visitation he is allowed and works closely with the guardians of his children to make sure he's very engaged in decisions about the children. Russell considers his role as a father & and provider the most important thing in his life.

His next goal is to obtain custody of his children and live together as a family.