September 9, 2021
Father Focus - Bradley Buss, A Father's Place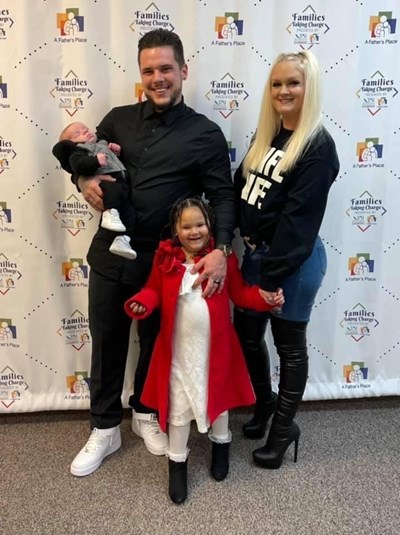 When Bradley Buss came to a Father's Place in March of 2020, he was a frustrated young man. He and the mother of his children were no longer in a relationship and she had forbidden any visitation with his six-year-old son Jonathan and his daughter Autumn, who was seven. At that time, Bradley had no idea of the whereabouts of his young children or their mother.
Bradley had earned his GED and was employed as a property manager and felt like his life was pretty good. Suddenly, at 24 years old, Bradley thought his time as a father to his children might be over, but he knew there had to be something he could do to get back into their lives. That's when he was told about A Father's Place and that they had helped many fathers establish visitation rights through the court system.
So, instead of feeling helpless, he focused his attention on preparing himself to be heard in court.
"With the help, I got at A Father's Place, this journey didn't seem as hard," said Bradley.
With guidance and coaching from AFP staff, Bradley prepared his case. On the day of his hearing, he was awarded visitation. He now spends time with Jonathan and Autumn and has since had another child, Salem, with the new love of his life.
Bradley completed all requirements of the fatherhood curriculum on November 30, 2020. He had come to know the staff as an extended part of his reunited family. So much so that on February 14, 2021, Bradley and his new wife were married at AFP.