July 3, 2023
Celebrating Freedom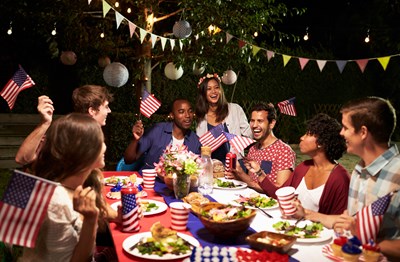 Americans love to celebrate! And we as a people are all about celebrating those milestones in our nation's history that have marked significant events in the life of our citizens. From the founding of our nation through declaration and revolution to the formation of our constitution, government, rights, and rulings that have shaped the landscape of our national influence around the world, Americans celebrate because of the confidence those events give to us throughout generations. 
Independence Day for America is rather unique in the world, as our freedom from tyranny came not quite 250 years ago. Much of the world celebrates the birth of their nations dating many hundreds and even thousands of years in the past. But in the short span of time that America has existed, our citizens have become world leaders and influencers to such an extent that we have been given and worked for many freedoms that other nations do not enjoy. We even have the national strength of character to correct mistakes in our past in order to continue creating a more perfect union.
"We the People of the United States, in Order to form a more perfect Union, establish Justice, insure domestic Tranquility, provide for the common defense, promote the general Welfare, and secure the Blessings of Liberty to ourselves and our Posterity, do ordain and establish this Constitution for the United States of America." [Preamble to the Constitution]
[Want to explore the history of Independence Day? Click here for the complete story at History.com.]
Whatever our generation, whatever our roots, whatever our station in life today, we can celebrate the birth of our nation together, as one people who benefit from the blessings bestowed on us and from the literal blood, sweat, and tears that have allowed us to survive and thrive as a people.
From all of us at the South Carolina Center for Fathers and Families, we wish you a blessed celebration of freedom in our nation.