September 1, 2022
BBQ & Bourbon WrapUp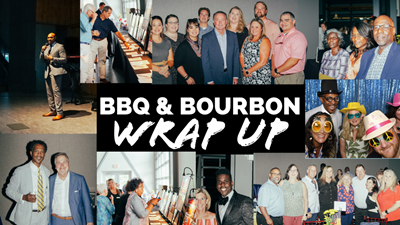 More than $50,000 was raised to support SCCFF's mission at our BBQ & Bourbon 20th Anniversary Celebration on Thursday, August 11. More important, our party with a purpose raised awareness about how involved dads positively impact safety, economy and overall wellbeing for children and the community. 
The evening was hosted by WACH-TV news anchor Fraendy Clervaud, and the Central Energy venue rocked with a crowd of more than 200 guests. Throughout the night, we welcomed new SCCFF President, Karriem Edwards, wished founder Pat Littlejohn well in her retirement, enjoyed the Finesse band, and hosted live and silent auctions. The true highlight of the evening, though, was the fatherhood testimonial from Keito Jordon, former program participant and now father, grandfather and entrepreneur.
If you were unable to attend, but want to still be a part of making more stories like Keito's possible, click here to donate today!